Prof. Dr. Tiago Fleming Outeiro
Principal Investigator
Our research interests are focused on the understanding of the molecular mechanisms which lead to neurodegeneration in diseases such as Parkinson's, Huntington's, or Alzheimer's disease. These diseases are intimately associated with protein misfolding and aggregation in specific regions of the brain.
Because the molecular pathways involved in protein homeostasis are highly conserved, we employ a wide variety of model organisms, from the simple but powerful budding yeast to mammalian cell culture and mice, to study the origin of the problems.
Our ultimate goals are to develop novel therapeutic approaches for these and other related disorders. We are working closely together with clinicians in order to accelerate drug discovery efforts, translating basic research into clinical applications that will improve the lives of patients.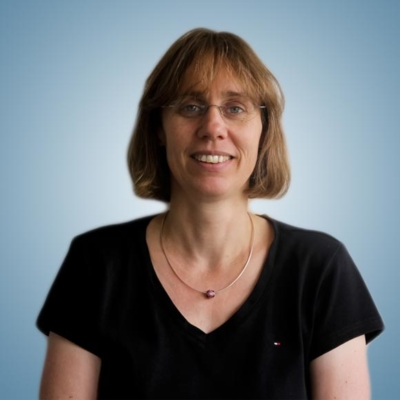 Sonja Reisenauer
Personal Assistant Prof. Outeiro
Dr. Ellen Gerhardt
Postdoctoral Fellow
Dr. Annekatrin König
Postdoctoral Fellow
annekatrin.koenig(at)med.uni-goettingen.de
Dr. Monica Encarnacao Costa
Postdoctoral Fellow
monicaisabel.encarnacaocosta(at)med.uni-goettingen.de
Dr. Ricardo Sant' Anna
Postdoctoral Fellow
ricardo.sant(at)med.uni-goettingen.de
Renato Domingues
PhD Student
renato.domingues(at)med.uni-goettingen.de
Mohammed Al-Azzani
PhD Student
mohammed.alazzani(at)med.uni-goettingen.de
Patricia Santos
PhD Student
patricia.santos(at)med.uni-goettingen.de
Liana Shvachiy
PhD Student
liana.shvachiy(at)med.uni-goettingen.de
Hebatallah Abdelrasol
PhD Student
hebatallah.abdelrasol(at)med.uni-goettingen.de
avika.chopra(at)stud.uni-goettingen.de
Dr. Anita Krisko
Principal Investigator
Go to: AG-Krisko
anita.krisko(at)med.uni-goettingen.de
Ribostasis & proteostasis and their crosstalk with metabolic network; Systems biology approaches in aging reasearch; Quantitative biology.
alice.lippi(at)med.uni-goettingen.de
Dr. Patricia de Souza Brocardo
Principal Investigator
patricia.brocardo(at)med.uni-goettingen.de
Dr. Daniel Pens Gelain
Principal Investigator
daniel.pensgerlain(at)med.uni-goettingen.de
Master Students and Medical Disertation Students
leonie.erdmann(at)stud.uni-goettingen.de
Raphael Monteiro
Master Student
Eriks Souza
Master Student
eriks.souza(at)med.uni-goettingen.de
Daniela Proto
IT-Coordinator
Christiane Fahlbusch
Technician
Sussane Schliper
Facility
sussane.schlieper(at)med.uni-goettingen.de